CALGARY WHOLESALE PICTURE FRAMES AND COMMERCIAL PICTURE FRAMING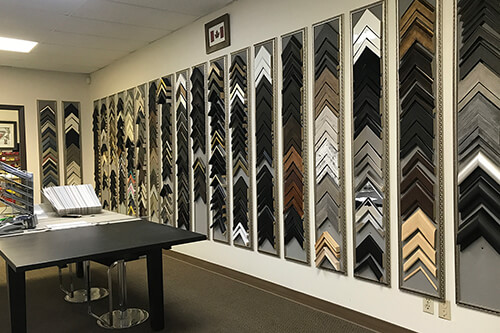 Cimarron Wholesale Framing & Supplies Ltd is a distributor of quality picture frames located in Calgary, Alberta.
Cimarron sells picture frame moulding exclusively as chops or as joined frames. We also provide commercial framing, custom mat cutting, plates, printing, mounting, fitting and assembly services.
We offer a full range of glazing and matboard options. Cimarron can facilitate the production of your framing projects from start to finish entirely in house. Cimarron currently stocks more than 440 different picture frame profiles and over 220 different colours of matboard.
HOURS OF OPERATION
MONDAY – FRIDAY
8:00 AM – 4:30 PM
Closed Weekends & Holidays
WE ARE CLOSED JULY 1, 2019 and JULY 5, 2019.